UNICOM: 122.95
VHF/CALLSIGN: 132.0 BGR DISPATCH
188 Maine Avenue
Bangor, ME 04401
Tel: +1 (207) 992-4582
Fax: (207) 942-4253
Passenger Service Supervisor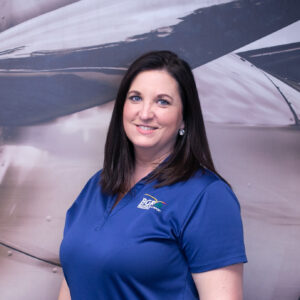 Heather Lavaway
(207) 992-4581
hlavaway@bgraviation.com
Heather Lavaway started her career at Bangor International Airport as an American Airlines customer service assistant. In 2008, she made the switch to BGR Aviation as a Customer Service Representative where she worked her way up to Passenger Service Supervisor.
Heather is responsible for managing the customer service staff, overseeing the flight crew's requests and needs, and coordinating operations for some of our most high-profile customers – including presidential visits.
Heather loves playing sports and participates in a co-ed softball and volleyball league. She is Chair for the City of Bangor Wellness Committee which assists employees with participating in fun physical activities and healthy lifestyle choices.
When she's not at the office, Heather enjoys spending time with her husband, their young son and her Chocolate Lab, Boston.
Ramp Services Manager
Travis Higgins
(207) 992-4585
thiggins@bgraviation.com
Travis Higgins started his aviation career in the United States Military, serving in both Iraq and Afghanistan as a UH-60 Blackhawk pilot. He holds a Rotary Wing Airline Transport license with type ratings in the S-70I, S-92, and the S-61.
He is also a Certified Flight Instructor.
As a Maine native, Travis was excited to bring his experience to BGR after working for the past 13 years in the Middle East overseeing a variety of programs for the U.S. Government. He currently oversees the BGR Aviation ramp staff who conduct operations ranging from fueling aircraft to deicing along many other aircraft services.
In his spare time he enjoys spending time with his family and collecting and restoring classic cars.
Fuel Sales and Services Coordinator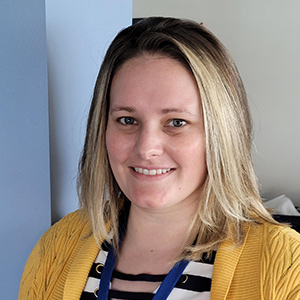 Anita Allard
(207) 992-4616
aallard@bgraviation.com
Anita Allard's career of customer service began with BGR in 2015 as an Allegiant Air customer service representative. After spending a couple of years with the airlines, including a similar role with United, Anita joined the team at BGR's FBO as a customer service representative. Working the front lines at BGR Aviation, she got to know customers on a first name basis and thoroughly enjoyed learning about the General Aviation industry and community.
Most recently, Anita has accepted the role of Fuel Sales and Services Coordinator for BGR Aviation. She is responsible for fuel management and inventory, as well as building relationships and negotiating contracts with BGR Aviation's many customers, planners and fuel suppliers.
When she isn't working, Anita likes playing softball, volleyball, and dodgeball. She enjoys spending time with her young nieces and nephew, and often takes time for long rides on her motorcycle.